Umii Modern Izakaya
152 Lyons Road, Drummoyne Sydney, NSW, 2047
+61 2 9181 4666
Located in Drummoyne, Umii Modern Izakaya is fast becoming one of the best Japanese restaurant's in Sydney, they serve a wide array of fresh seafood dishes and your usual Japanese dishes with a modern twist!
Why? Firstly you will be amazed by the quality and freshness of the seafood, fishes and dishes.
Secondly, the decoration of each plate is fantastic and so mouth watering. The menu is not very long, if you are a sushi and sashimi lover, you will be amazed by the Tokusen sashimi selection, the tuna dish or the nigiri and sashimi platter. Megavina suggests you to taste the sliced seared wagyu and chives, crispy garlic served with Yuzu Ponzu sauce or the Sashimi Moriawase assorted.
It's good to notice that the service by George and the staff is particularly attentive. Constantly checking up on tables ifnothing is missing.
Category: Japanese restaurant
Price range: Au$8.00 ~ Au$68.00
Monday: 5.30pm - 10pm
Tuesday: 5.30pm - 10pm
Wednesday: 5.30pm - 10pm
Thursday: 5.30pm - 10pm
Friday: 5.30pm - 10pm
Saturday: 5.30pm - 10pm
Sunday: 5.30pm - 10pm
We speak:
This page is available in English
Visit at: http://umii.com.au/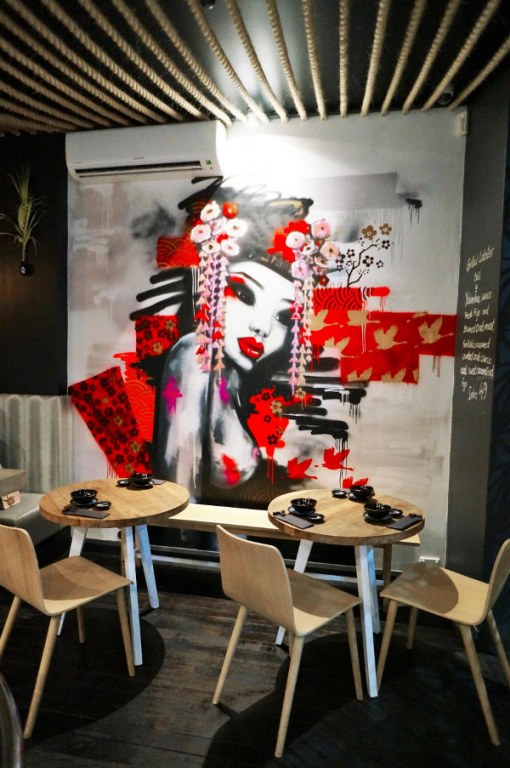 Manage this page
If you are the owner of this establishment/page/article, you can get access to a management and analytics dashboard, improve your rank and launch ads campaign. Update your page now>>>
Customers and Users review