Advice, useful tips, Mystery shopping and reviews left by experts
Discover Australia from Inside!
Events - Exhibitions - Festivals
---
Our monthly selection
Creativity - Hospitality - Good services

Experience them all in a most delicious way at Megavina Food and Travel Awards. This month's top 5 were determined by our experts who tested hotels, restaurants, fast-food and service businesses. They received the "Superior Awards" and are not far to get the "Excellence Awards" if they improve the quality of their services.

Merricks Creek Cellar Door offers the perfect lunchtime spot in a quiet and beautiful area surrounded by vineyards. Located at around 1 hour by car from Melbourne CBD, this picturesque vineyard is specialized in Pinot Noir and Chardonnay wines.

Amazing view from the room, excellent service, the staff is friendly and efficient, we regret that the breakfast was not included in the price... Perfect location close to shop and Chinatown.

Hofbrauhaus has been occupying the same space in Market Lane since 1968, bringing a slice of Bavarian food, biers and tradition to Melbourne for almost 50 years...
Great trip, unique experience! Thanks to Kurt, everything was perfect and well organized. If the bus was quite small and the road quite rough, the tour was...

Good food matched with an excellent collection of wines (with free wine tasting on Wednesdays), it's probably the best description of this establishment at Surry Hills!
Pleasure to taste new flavors
We tested and tasted for you a Winery in Mornington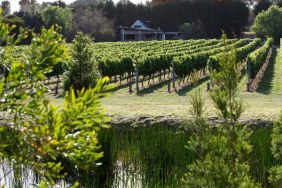 Merricks Creek seems to be the perfect stop off for a light afternoon lunch accompanied by some great wines, quality and savory dishes in a tranquil atmosphere. The light-filled, airy dining area has both a large open verandah perfect for Summer days, and a large wooden fire that would be beautiful to sit by in the colder months... Read more >>>
Review posted by our Catering and Hospitality Investigators working for Megavina. As investigators, they are acting upon your commission as an anonymous guest of your hotel, your restaurant, your tour or any service business.
Most unique and amazing places in Australia
Japan's simplistic lifestyle can be useful – perhaps necessary – when in the nation's bustling cities. For overnight travelers, there will be a capsule hotel to fit your overnight needs with luxurious simplicity. Now Australia's getting one.

Is QT Hotel Sydney fun? Definitely. Is it Sexy? We can say that! Is it original? That's for sure! Is it too much? Well, possibly but when you will leave this hotel, you will say "that was a good experience" or "I have never been in a hotel like that before!"...
New South Wales - Jervis Bay

Hyams Beach is a popular holiday spot on the South Coast of New South Wales. The name refers to both the charming seaside village and the beach itself, which is surrounded by beautiful natural attractions that include Jervis Bay National Park to the north and Booderee National Park to the south.
Creative, Original, Helpful or just Amazing!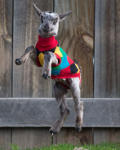 Pam Ahern is the Founder and Director of Edgar's Mission. In 2003 a pig trotted into Pam's life and pulled her in a direction she had never imagined. She gave up her full-time paying job, hung up the riding boots on her successful equestrian career and dedicated her life to the protection of farmed animals. And the pig?