Sydney's First Capsule Hotel
1/640 George St, Sydney NSW 2000, Australia

Japan's simplistic lifestyle can be useful – perhaps necessary – when in the nation's bustling cities. For overnight travelers, there will be a capsule hotel to fit your overnight needs with luxurious simplicity. Now Australia's getting one. The first capsule hotel is scheduled to open at the former Bar Century site on George Street in Sydney in mid November.
Chris Wilks at Giant Design, the firm responsible for the fit-out, says capsule hotels may have taken longer to appear here due to the regulatory and legal "stumbling blocks" associated with opening a hotel.
Wilks says it has helped that the venue "is not quite a hotel and not a backpackers. We're providing the privacy which one doesn't get in a backpackers on a bunk bed."
The concept has been in its development stages for the last 12 months. Externally, the building will retain its "vintage look and feel, which is somewhat reminiscent of Soho House in London and New York," Wilks says. The hotel is pitched at guests who are perhaps too old to stay in a backpackers lodge and "want the comfort of a design hotel without the price tag."
The capsules range between 50AUD to 70AUD in price, depending on the size of the bed (single or double) and the entry approach (longitudinal or vertical). Cheaper than a taxi after a night out for many people, Wilks says it's "a great alternative for those without public transport."
What do we know about Japanese capsule?
The Japanese have been retreating to capsule hotels since the 1970s. Roughly 2 by 1.25 metres in dimension, the modular boxes offer little more than a snug place for guests to put their heads for the night.
The introduction of capsule hotels has been a success in Japan's cities, especially since space is one of the most valuable commodities.
The inside of the hotel and capsule rooms are fully equipped with Wi-Fi and artificial hot spring and internet café can be used at all times. The accommodation charge starts from 5,480 yen (+/-52USD), and you can stay up to 21 hours if checked in at 3:00 p.m.
Famous capsule hotel in Japan:
Source: Broadsheet
Category: Events & Entertainments
We speak:
This page is available in English
Check availability or/and Book now >>>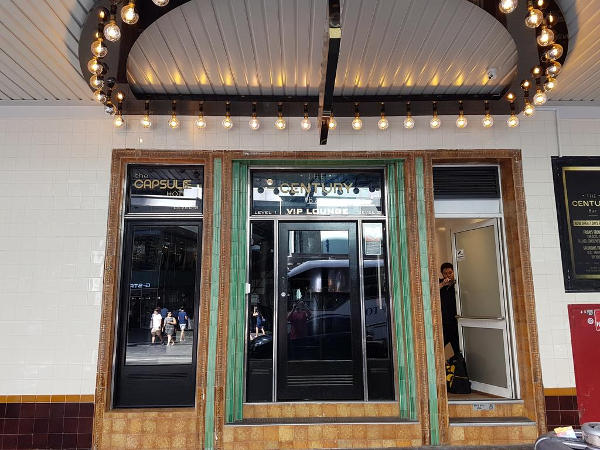 Manage this page
If you are the owner of this establishment/page/article, you can get access to a management and analytics dashboard, improve your rank and launch ads campaign. Update your page now>>>
Customers and Users review