11 inch Pizza Melbourne
353-359 Little Collins St, Melbourne 3000 Victoria - Australia
+61 396 025 333 / 0 396 025 777
12448
15.62/20
Score and review left by our investigators or Insiders
11 Inch Pizza, centrally located in the heart of Melbourne's CBD, is the newest gourmet pizza venue. With a wide variety of tasty offerings, 11 Inch Pizza brings you a creative range of breakfast offerings, pizzas, calzones, focaccias, crispy fresh salads and delicious desserts.
Eat in, take-away or home and office delivery is available by ordering online now. Once your order is received, we will call you to confirm and let you know your classic 11 Inch-style pizza is in the oven, and soon to be on its way!
We also provide office catering within the Melbourne CBD, East Melbourne, Southbank, and St Kilda Road business districts, so call now to discuss your next City office function, corporate event or conference. No order too small, no order too large!
Everyone's talking 11 inch so try us today.
Category: Pizza / Pasta
Price range: Au$7.00 ~ Au$53.00
Monday: 11am - 10pm
Tuesday: 11am - 10pm
Wednesday: 11am - 10pm
Thursday: 11am - 10pm
Friday: 11am - 10pm
Saturday: 5pm - 10pm
Sunday: 5pm - 10pm
We speak:
This page is available in English | French | Vietnamese
Visit at: http://www.pizzastkildaroad.com.au/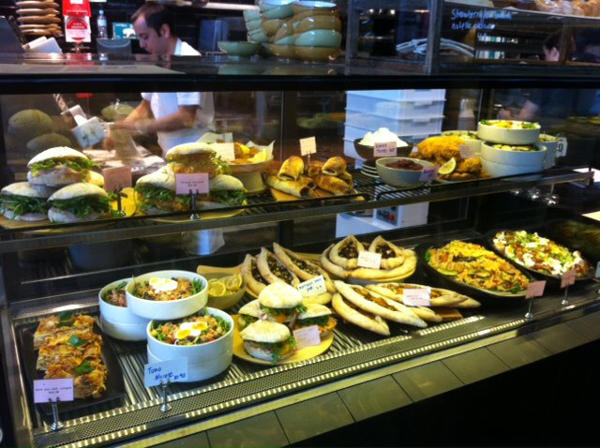 Manage this page
If you are the owner of this establishment/page/article, you can get access to a management and analytics dashboard, improve your rank and launch ads campaign. Update your page now>>>
Megavina's review:
11 inch Pizza Melbourne
Megavina's Investigators or Insiders have visited 11 inch Pizza restaurant, they ordered a selection of dishes, they checked the cleanliness and how the staff interacted with clients. Our investigators work anonymously, the best way to get real and objective reviews because the staff and the managers don't know that we are investigating.
Very tasty and savory pizza
- by

Megavina Travel

- 11 inch visited September 17, 2016





We were sleeping at the

Grand Hyatt Melbourne

on Collins street and for lunch we decided to have a pizza. Thanks to

Google maps

, we found 11 inch restaurant, a tiny place hidden down one of Melbourne's laneways and specialises in pizzas, calzones and focaccias. At midday, it was crowded but it has captivated us with exquisite products, including aromas with alluring scents so we ordered 1 pizza and 1 focaccia.

We selected a Salciccia pizza, its base was thin and crisp which held the flavorful sauce and cheese well, which combined with the balance of the toppings (Italian sausages, roasted tomatoes and Provolone cheese on top) made for a wonderful eating experience.

We also chose a garlic focaccia (Focaccia is popular in Italy and is usually seasoned with olive oil, sometimes herbs, and may at times be topped with onion, cheese and meat).

The pizza, the focaccia and 1 drink was offered at Au$27 which is a fair price. Pizza was delicious while the focaccia fill you up!

Although the service was a bit lacking, in a meantime they were very busy during their lunch hours. We would definitely come back for some of their other offerings and probably we will taste a tiger prawn salad and a calzone.
The Importance of Business Transparency
Transparency is assurance, honesty and describes high-quality services provided by Megavina that's why the full Catering and Hospitality report is only available for the third person / the franchisor / the supplier / the factory or the travel agency who purchased this investigation, if you are the owner of a visited establishment, please contact us to get an access to a dedicated dashboard.
How to find 11 inch Pizza Melbourne
11 inch Pizza is close to Emilia, a new way of Italian gastronomy to Melbourne, at just a few meters from Boost Juice offering juices and smoothies and Laurent Boulangerie and Patisserie.
An easy way to find his way - The Map
Customers and Users review