The Little Pho Cafe St Kilda
1/618 St Kilda Road, Melbourne, Vic 3004 - Australia
+61 3 9529 8484
The Little Pho Cafe offers fresh Vietnamese food. With family recipes and techniques that have been past down the generations, you will be happy to taste succulent Banh Mi, (during the French colonial period, the French introduced the baguette to Vietnam, among other things. After adding various Vietnamese fillings, such as crackling pork belly, or grilled chicken, the baguette is stuffed with an array of fresh vegetables, herbs and fresh chili. Today this popular "fast food" of Vietnam is known as, Banh Mi.)
Vietnamese Pho (noodle soup) is definitely the national treasure when it comes to Vietnamese food. Consumed for Breakfast, lunch or dinner, Pho has both a French and Vietnamese vibe to it. With a delicate balance of beef, noodles and a selection of condiments, you can be sure you will love what is a classic national dish.
Goi Cuon, or Rice Paper Rolls, is one of the most popular Vietnamese foods around today. Over the years, and from generation to generation, Vietnam has developed its own delicious taste from its Chinese influences.
At Little Pho cafe you will be able to eat Banh xeo (Vietnamese Pancake), Cha gio (Spring Rolls) or Goi Salad (Chicken, Prawn and Papaya Salad) without forgetting the famous iced coffee.
Category: Vietnamese restaurant
Price range: Au$6.90 ~ Au$9.90
Monday: 10am - 3.30pm
Tuesday: 10am - 3.30pm
Wednesday: 10am - 3.30pm
Thursday: 10am - 3.30pm
Friday: 10am - 3.30pm
Saturday:
Sunday:
We speak:
This page is available in English | French | Vietnamese
Visit at: http://www.thelittlephocafe.com.au/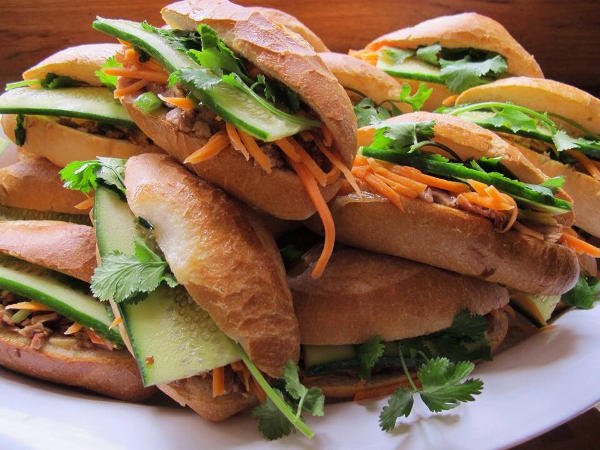 Manage this page
If you are the owner of this establishment/page/article, you can get access to a management and analytics dashboard, improve your rank and launch ads campaign. Update your page now>>>
Customers and Users review