Tonka Indian Restaurant
20 Duckboard Place, 3000 Melbourne, Australia
+61 3 9650 3155
Tonka is a modern Indian restaurant just off Flinders Lane, down one of Melbourne's iconic laneways, Duckboard Place. At Tonka we celebrate the vibrancy of Indian flavours complimented by our award winning wine list and delivered by our experienced and passionate team.
Thali, located at the entrance of Tonka, is a bar with a cocktail list designed to celebrate the wonderful world of Indian spice. Guests are welcome to pull up a stool and be guided through our eclectic cocktail, spirit, beer and wine lists. Although Thali offers a reduced selection of Tonka's dishes there are plenty of options for a full dinner in a more informal space.
Concerning the menu:
A large selection of dishes such as Golden Maharajah (vegs curry, tandoori cauliflower, pumpkin and crispy egg), Corn fed chicken from the Tandoor, Avani's lamb curry with roasted coconut, black cardamom and white poppy seeds, O'Connor scotch fillet served with cafreal sauce, heirloom tomatoes and watercress,Charred Crystal Bay prawns (Chettinad sauce and finger lime)...
Pursuing his paternal Indian heritage, Executive Chef Adam D'Sylva is joined by Head Chef, Mumbai-born Ved Navghare. The duo swap family recipes, recreate classics and serve Indian favourites while still focusing on their love of clean, punchy flavours. Two Tandoor ovens operated by Tandoor-trained experts form the heart of our kitchen, supported by our team of passionate chefs.
Category: Fine Dining
Price range: Au$4.50 ~ Au$39.00
Monday: 12pm - 4:30pm - 5:30pm - 10pm
Tuesday: 12pm - 4:30pm - 5:30pm - 10pm
Wednesday: 12pm - 4:30pm - 5:30pm - 10pm
Thursday: 12pm - 4:30pm - 5:30pm - 10pm
Friday: 12pm - 4:30pm - 5:30pm - 10pm
Saturday: 12pm - 4:30pm - 5:30pm - 10pm
Sunday: Closed
We speak:
This page is available in English | French | Vietnamese | Japanese
Visit at: https://www.tonkarestaurant.com.au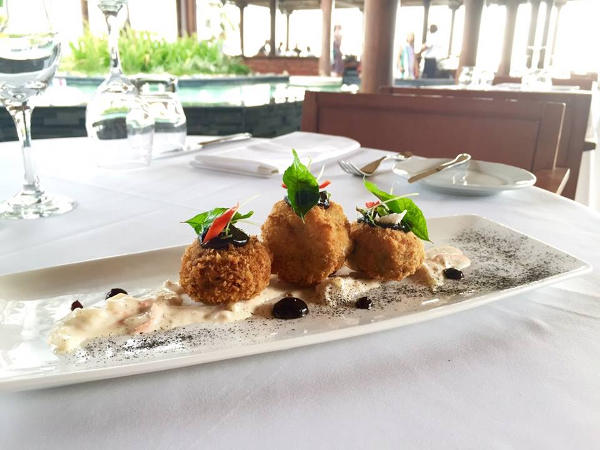 Manage this page
If you are the owner of this establishment/page/article, you can get access to a management and analytics dashboard, improve your rank and launch ads campaign. Update your page now>>>
How to find Tonka Indian Restaurant
Tonka restaurant is close to the Peruvian bar and grill with dark wood and geometric tiles, Pastuso, a few steps away to Lee Ho Fook offering a succulent asian fusion cuisine, without forgetting the chic and contemporary restaurant "The French Brasserie"
An easy way to find his way - The Map
Customers and Users review