Yarra Valley Gourmet Tour for true connoisseur
Spend a day in the Yarra Valley, visiting some of its world-renowned wineries and gourmet food producers. You'll have a chance to taste some of the finest wines as well as...

Begin your full-day gourmet tour of the Yarra Valley with an exclusive farm gate visit to Yarra Farm Fresh, for a palate-cleansing fruit tasting experience. At this boutique 3rd-generation orchard you'll sample a range of freshly made juices and learn about the patented leading-edge technology that creates each glass of goodness. You'll also sample and learn about the types of apples grown on the property.
Next you'll travel to one of the valley's iconic wineries, De Bortoli Wines, to enjoy a tasting from their extensive range of quality wines. Learn how to swirl and sniff like true connoisseurs, while sampling some of the very finest cool-climate wines.
At the Yarra Valley Dairy the amazing products will truly melt in your mouth. The cheeses here are stunning and will have your taste buds working overtime! Stop for lunch at the fabulous Rochford Wines and enjoy 3 courses in 1 with an exclusive, made-to-order tasting experience. In addition, 3 wines will be paired with your lunch courses.
In the town of Healesville you'll find the true epicurean heart of the Yarra Valley. Relax with the freshest of beers and ciders at White Rabbit Brewery or taste another range of wines at Giant Steps Winery. You might like to indulge in an afternoon snack at the award-winning Beechworth Bakery or pick up something for your dinner from Yarra Valley Pasta.
Before returning to Melbourne, visit Coombe, The Melba Estate, for another sampling of the wines produced in this region. The final destination is the amazing Yarra Valley Chocolaterie. Here you'll enjoy a complimentary tasting of the spectacular delights handcrafted by the chocolaterie's French and Belgian chocolatiers.
Category: Best Sightseeings / Tickets and Pass
Price range: Au$135.00 ~ Au$135.00
We speak:
This page is available in English
Check availability or/and Book now >>>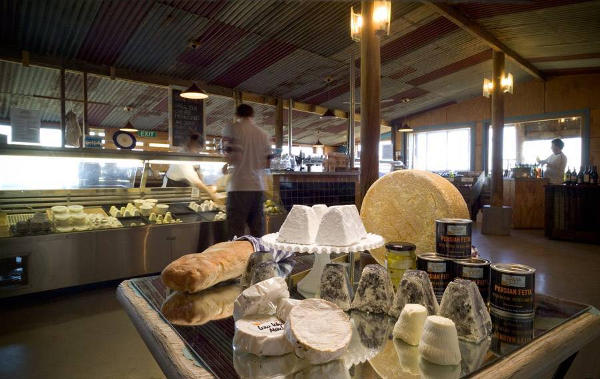 Manage this page
If you are the owner of this establishment/page/article, you can get access to a management and analytics dashboard, improve your rank and launch ads campaign. Update your page now>>>
How to find Yarra Valley Gourmet Tour for true connoisseur
Where to meet? We pick up at all inner city accommodations that can be accessed by our tour vehicles. Please confirm your pick-up time and location by calling our office 24 hours before your tour.
An easy way to find his way - The Map
Customers and Users review