Cooh Alexandria
90-96 Bourke Road (CNR Bourke and Collins) Alexandria 2015
+61 2 9002 1333
COOH Cafe was founded in 2012, crafted from the passion of creating delicious healthy & organic food. Starting as a small local café in North Curl Curl, COOH provided a menu of healthy wholesome dishes, smoothies, juices & house roasted coffee to the local community.
​
After three years as a local favourite, COOH has expanded into an exciting new venue, bringing our loved recipes and dishes to the industrial area of Alexandria.
What's on the menu at Cooh Cafe?
As starters, zucchini buckwheat fritters, gluten free porridge, veggie bowl, organic eggs. fresh herb omelette...
As main courses, chicken/beef/haloumi/seared tuna burgers, Morrocan lamb and quinoa, grilled ocean trout and soba noodle salad, Heirloom tomato bruschetta, scotch fillet, cauliflower and tahini salad...
Concerning ambience and staff:
This place is a hidden oasis in Alexandria. Located on the corner of Bourke and Collins Street COOH has ambiance, atmosphere and a design aesthetic. Staff is great and friendly
Category: Restaurant / Bar
Price range: Au$10.00 ~ Au$28.00
Monday: 7am- 4pm
Tuesday: 7am - late
Wednesday: 7am - late
Thursday: 7am - late
Friday: 7am - late
Saturday: 8am - late
Sunday: 8am - 6pm
We speak:
This page is available in English
Visit at: http://www.cooh.com.au/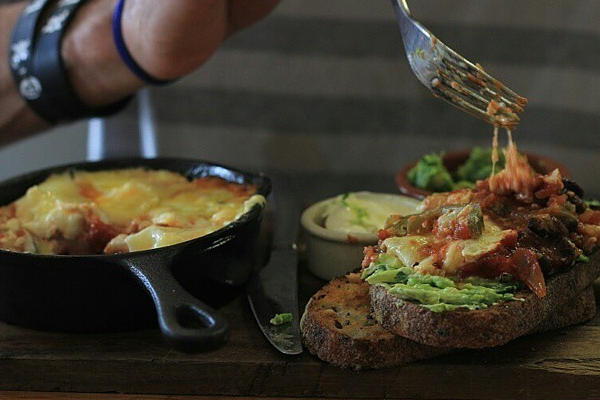 Manage this page
If you are the owner of this establishment/page/article, you can get access to a management and analytics dashboard, improve your rank and launch ads campaign. Update your page now>>>
Customers and Users review