National Trust S.H. Ervin Gallery
2 Watson Rd, Millers Point NSW 2000, Australia
+61 2 9258 0173
The S.H. Ervin Gallery is unique within Sydney for specialising in Australian art and culture, and presents an engaging program of historical and contemporary exhibitions.
The Gallery's changing exhibition program is designed to explore the richness and diversity of Australian art and present it in new contexts. The S.H. Ervin Gallery is home to the annual Salon des Refuses exhibition of works from the Archibald and Wynne Prizes and the Portia Geach Memorial Award for portraiture by women artists.
The Portia Geach Memorial Award was established by Florence Kate Geach in memory of her sister, artist Portia Geach. The award for portraiture by contemporary Australian women artists displays selected entries from artists across the nation representing diversity in contemporary portrait painting. The award is recognised as one of the most important celebrations of the talents and creativity of Australian female portrait painters and has played a major role in supporting the profile of the nation's women artists. You may like to discover the work of Kim Leutwyler.
The Gallery building dates from 1856, when it was designed by Henry Robertson as additional classroom accommodation for the expanding Fort Street School (which later became Fort Street Girl's School in 1916). Philanthropist and collector, Samuel Henry Ervin offered a bequest for the establishment of a public art gallery committed to the display of Australian art. Following restoration of the buildings, the S.H. Ervin Gallery was officially opened in May 1978, by NSW Premier Neville Wran, with an exhibition of works by Conrad Martens.
Category: Art / Artist / Design / Talent
Price range: Au$4.00 ~ Au$10.00
Monday: Closed
Tuesday: 11am - 5pm
Wednesday: 11am - 5pm
Thursday: 11am - 5pm
Friday: 11am - 5pm
Saturday: 11am - 5pm
Sunday: 11am - 5pm
We speak:
This page is available in English
Visit at: http://www.shervingallery.com.au/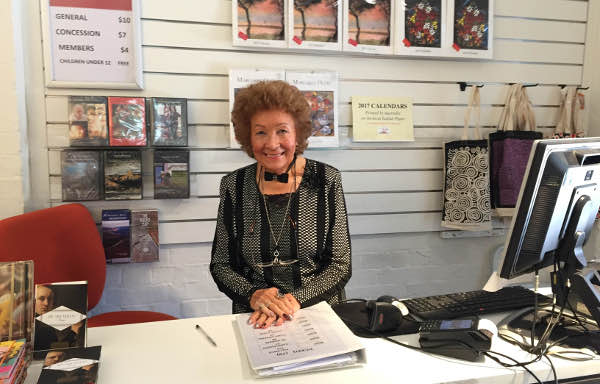 Manage this page
If you are the owner of this establishment/page/article, you can get access to a management and analytics dashboard, improve your rank and launch ads campaign. Update your page now>>>
How to find National Trust S.H. Ervin Gallery
Located on panoramic Observatory Hill, which is adjacent to the Sydney Harbour Bridge, the S.H. Ervin Gallery occupies a Georgian style building which dates from 1856.
An easy way to find his way - The Map
Customers and Users review