QT Sydney hotel
49 Market Street, Sydney
+61 2 8262 0000

If you were looking for a unique and original place to sleep, QT Hotel in Sydney may be the perfect choice. It's a 5-star hotel but don't expect gold, Louis XV furniture, large mirrors and marble columns, at QT Hotel, you will enter into another world. The lift has sensors that actually detect the number of passengers with a different music, if you are alone, you will get a cheesy songs about loneliness, a romantic music for couples and party tunes for groups.
You will be welcomed by a staff member with the title of "Director of Chaos", from this point, you will enter another dimension, and you will like it so much!
All rooms offer luxurious bedding, a sofa, desk and tea/coffee making facilities. Each includes a spacious bathroom with a walk-in shower and guest toiletries. Some bathrooms also feature a bathtub. Decoration is original, colourful and glamorous.
You may like to know that Paul Easson is in charge of the Gowings Bar and Grill. He composed an interesting menu, we noticed "Live Oysters Wood Roasted with Shredded Cured Speck, Air Dried Pancetta, Double Smoked Bacon Minced Garlic, Lemon, Worcestershire", Pan Fried Crab Cakes "Re-Dux", "Lottie's Oktoberfest Schnitzel", "A Steamed Whole Artichoke, Covered in a Veal & Pork Bolognese Ragu, Finished with Black Truffle Pecorino & Pork Crackling"...
Be pampered at SpaQ or at the Barbershop!
Category: 5 star hotel
Price range: Au$520.00 ~ Au$1850.00
Check In 2pm - Check Out 11am
We speak:
This page is available in English | Vietnamese
Check availability or/and Book now >>>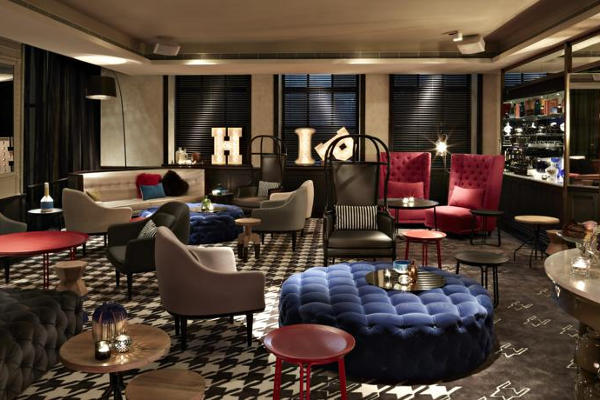 Manage this page
If you are the owner of this establishment/page/article, you can get access to a management and analytics dashboard, improve your rank and launch ads campaign. Update your page now>>>
How to find QT Sydney hotel
QT Hotel Sydney is close to Swissôtel Sydney, The State Theatre and at just a few minutes walking from the Chinese restaurant Fat Buddha offering a succulent Cantonese cuisine.
An easy way to find his way - The Map
Customers and Users review