The Winery Surry Hills
285A Crown Street, Surry Hills - Sydney
+61 2 9331 0833
The Winery brings a sense of enlightenment to loyal Surry Hills locals and fun-seeking Sydney-siders alike but also to connoisseurs and tourists. The Winery is all about bringing divine wine, feastish food, a good and relaxing atmosphere to the people...
Down a cobbled laneway from Crown St located on a stately courtyard, with unexpected view of the city skyline, The Winery paints a striking backdrop to this pleasure house of worldly wines and gastronomic delights.
What's on the menu at The Winery Surry Hills?
Herb crusted lamb rump, wild Barramundi served with clams and garlic prawns, Burrata and asparagus, duck breast and heirloom carrots, vegan dishes such as spiced cauliflower and pears, roasted pumpkin and beetroot or Lumache pasta, duck cassoulet with smoked sausages, seafood stew, hot chocolate walnut brownie, poached pear vanilla panna cotta...
What's on at The Winery?
Butcher's Cut at The Winery every Thursday. From the butcher's chopping block to your plate, the best cuts each week at The Winery! Double Steak Frites at The Winery every Monday, Chef's Big Chop Board at The Winery every Tuesday.
Concerning ambience and staff:
The service is friendly, attentive and helpful. Really pleasant and the room is a bit dark (great for romantic nights).
Category: Restaurant / Bar
Price range: Au$12.00 ~ Au$85.00
Monday: 12pm - 12am
Tuesday: 12pm - 12am
Wednesday: 12pm - 12am
Thursday: 12pm - 12am
Friday: 12pm - 12am
Saturday: 12pm - 12am
Sunday: 12pm - 12am
We speak:
This page is available in English | Vietnamese
Visit at: http://thewinerysurryhills.com.au/
Follow: https://www.facebook.com/TheWinerySurryHills/?ref=br_rs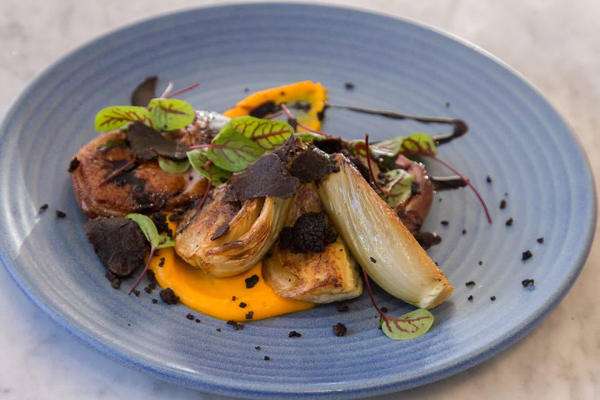 Manage this page
If you are the owner of this establishment/page/article, you can get access to a management and analytics dashboard, improve your rank and launch ads campaign. Update your page now>>>
How to find The Winery Surry Hills
Metered 2 hour parking in Surry Hills area. The Winery Surry Hills is close to Cambridge Surry Hills, to the Italian restaurant Pieno and at just a few minutes away from City Crown Motel.
An easy way to find his way - The Map
Customers and Users review