Saké the Rocks Restaurant and Bar
12 Argyle Street The Rocks Sydney NSW 2000
+61 (2) 9259 5656
Whether sipping on cocktails, pulling up a seat at the sushi bar counter or settling in for dinner, Saké Japanese Restaurant the Rocks is the place to be.
Taking pride in creating innovative flavour combinations, the Saké team provides guests with the opportunity to enjoy the very best in contemporary Japanese cuisine.
Traditional Japanese food is prepared by the renowned Saké chefs, with a contemporary twist, sourced from the best, freshest and most seasonal ingredients.
What's on the menu at The Saké the Rocks?
Traditional nigiri and sashimi, makimono sushi rolls, oysters, wagyu beef tataki, chirashi salad, miso cream scallops, pan seared ocean barramundi, assorted tempura...
The Chef's tasting composed of a sashimi selection, tuna ceviche, wagyu tartare, Alaskan king crab avocado tempura, duck den-gaku, nigiri and rolls, dessert is at 111Au$ or 175Au$ (including Sake match) and the "New Classics" menu is at 90Au$.
Concerning ambience and staff:
The service is friendly, attentive and helpful. Modern with a dimly lit interior with spotlights on each table.
A variety of enticing dining options are available, whether entertaining, partying or simply looking to impress. With four private dining rooms, a communal banquet dining area, traditional Japanese sunken tables and a sushi bar, Saké Restaurant & Bar the Rocks can cater to your intimate or elaborate dining needs.
Category: Japanese restaurant
Price range: Au$6.00 ~ Au$175.00
Monday: 12/3pm - 5.30/10.30pm
Tuesday: 12/3pm - 5.30/10.30pm
Wednesday: 12/3pm - 5.30/10.30pm
Thursday: 12/3pm - 5.30/10.30pm
Friday: 12/3pm - 5.30/11.30pm
Saturday: 12/3pm - 5.30/11.30pm
Sunday: 12/3pm - 5/10pm
We speak:
This page is available in English | Vietnamese
Visit at: http://www.sakerestaurant.com.au/the-rocks/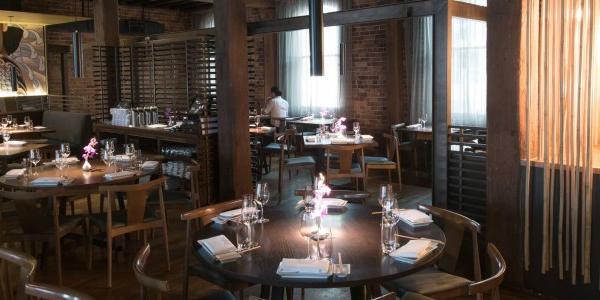 Manage this page
If you are the owner of this establishment/page/article, you can get access to a management and analytics dashboard, improve your rank and launch ads campaign. Update your page now>>>
Customers and Users review