Captain Baxter
St Kilda Sea Baths, 10-18 Jacka Boulevard, St Kilda
+61 3 8534 8999
Captain Baxter Lounge Space is outlined with stunning electric blue brick, this plush space is ideal for a relaxed social gathering it can accommodate a cocktail style function for 50-60 guests.
The dining area offers a combination of booth seating and floor to ceiling windows that bring the beach inside while you dine. Perfect for a seated dinner or lunch accommodating 65 guests seated and 80 cocktail.
The kitchen is open 7 days a week, taking inspiration from Asian street food styles which are flavourful and made from the best ingredients.The menu is designed to be shared and eaten in a social environment with a cocktail in hand. Captain Baxter is a family run business that believes in the tradition of supporting other family producers and suppliers.
Concerning the menu:
A selection of snacks such as soy braised beef and black beans steamed buns, pork spring roll with nouc cham, lamb ribs, bbq chicken skewers, ramen crumbed calamari... You will also find different DIY, salads, salmon tail with yellow curry, crispy pork hock, black tiger prawns with mango...
Executive chef Matt Dawson has designed a menu that is for lovers of great food and social drinking. Whether it is a little something to snack on while you drink or a selection of dishes to share over dinner, we have something for everyone. Victorian born and bred, Matt Dawson is a rising star on Melbourne's culinary scene and Captain Baxter is the perfect showcase for his exceptional - and broad talent.
Category: Restaurant / Bar
Price range: Au$14.00 ~ Au$55.00
Monday: 5pm - late
Tuesday: 5pm - late
Wednesday: 5pm - late
Thursday: 5pm - late
Friday: 12pm - late
Saturday: 12pm - late
Sunday: 12pm - late
We speak:
This page is available in English | Vietnamese
Visit at: http://captainbaxter.com.au/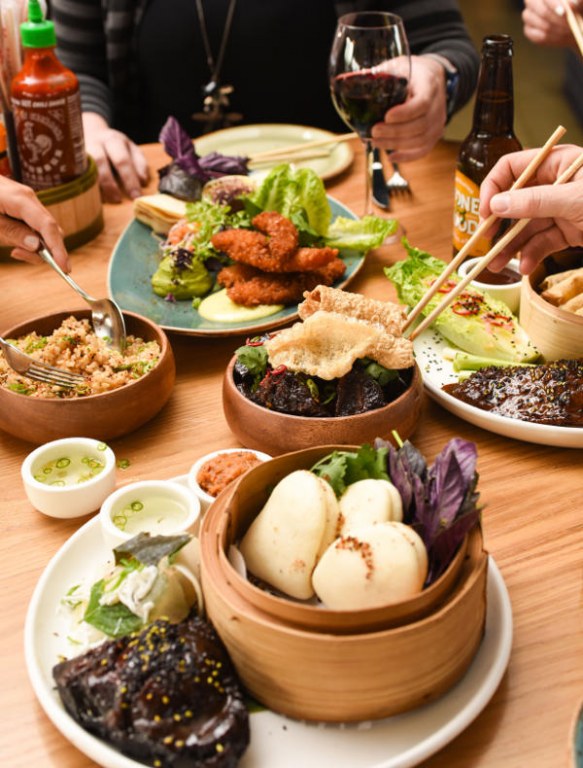 Manage this page
If you are the owner of this establishment/page/article, you can get access to a management and analytics dashboard, improve your rank and launch ads campaign. Update your page now>>>
How to find Captain Baxter
Captain Baxter is close to Beachcomber Cafe, Republica St Kilda Beach, a modern Australian restaurant with live music on weekends and seaside dining and at just a few minutes walking from the japanese restaurant Ichi Ni
An easy way to find his way - The Map
Customers and Users review