Melbourne Chocolate Wonderland Tour
This carefully designed small group walking tour will showcase all of the city cultural and chocolate hot spots...

Take a journey through the heart of magnificent city of Melbourne while indulging your inner chocoholic. Be greeted by a very passionate guide at the Chocolate Bar New York located in Emporium Melbourne where you will receive your chocolate survival kit, yes it's not joke :) (including map, "I'm a Chocoholic" badge and a bottle of water). Discover rich, complex flavours of chocolate, combining New York aesthetics with Melbourne style, reflecting a melting pot of cultures and tastes.
Then the mini discovery begins as your guide takes you from plantation to plate. Taste the raw ingredients followed by the only Australian grown chocolate. Be educated on the difference between couverture and compound then get prepared with your tasting techniques for the day.
At last the real discovery begins. Visit a wine bar and pair it with a masters handcrafted chocolate, discover some of the finest chocolatiers, talk to the store owners to learn about their personal journey, stop for 10 tastings and enjoy walking in a small group of no more than 12 people. Your guide will be full of Melbourne historic knowledge about the famous lanes and beautiful arcades so be sure to keep your eyes and ears open along this decadent walking tour as you don't want to miss anything.
What's Included:
Chocoholic guide, raw cacao tasting (bean and nib), 10 chocolate tasting, wine tasting, bottle of water, "I'm a Chocoholic" badge, chocolate map, tasting bag, special "in store" offers and afternoon tea.
What's Not Included
Transport
Category: Best Sightseeings / Tickets and Pass
Price range: Au$99.00 ~ Au$99.00
We speak:
This page is available in English
Check availability or/and Book now >>>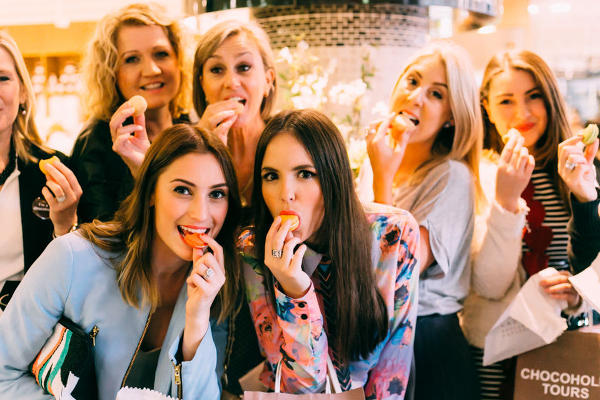 Manage this page
If you are the owner of this establishment/page/article, you can get access to a management and analytics dashboard, improve your rank and launch ads campaign. Update your page now>>>
How to find Melbourne Chocolate Wonderland Tour
Meeting point:
Confirmation will be sent via email once your booking has been confirmed

An easy way to find his way - The Map



Customers and Users review