Gontran Cherrier Artisan Bakery
140 Smith Street Collingwood, Victoria, Australia, 3000
+61 3 9419 1518
Born in Normandy, Gontran Cherrier grew up in a family full of boulangers in the small city of Luc-sur-Mer. As a fourth generation baker, it wasn't long before Gontran earned his first stripes in his parents' Parisian boulangerie. At the age of 16, he attended the prestigious Ferrandi Culinary School. Then, at Les Grands Moulin de Paris bakery and patisserie school, the young chef began to evolve into the master baker he is today.
What's on the menu at Gontran Cherrier Bakery?
For breakfast and lunch,you will enjoy a selection of hot sandwiches, croissants, croque monsieur, different kind of salads, rillettes, omelettes...
Category: Coffee - Drinks - Cocktails
Monday: 7am - 4pm
Tuesday: 7am - 4pm
Wednesday: 7am - 4pm
Thursday: 7am - 4pm
Friday: 7am - 6pm
Saturday: 7am - 6pm
Sunday: 7am - 6pm
We speak:
This page is available in English | French
Visit at: http://www.gontrancherrier.com.au/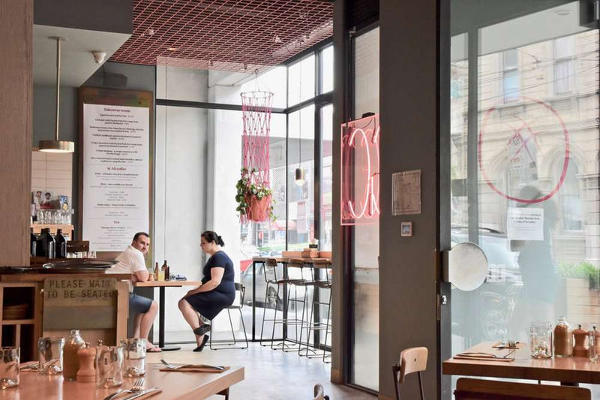 Manage this page
If you are the owner of this establishment/page/article, you can get access to a management and analytics dashboard, improve your rank and launch ads campaign. Update your page now>>>
Customers and Users review