Doğa Melbourne 2016 concert
Concert the 22nd of October 2016, 8pm at Penola Catholic College
+61 3 407 312 659
Doğa plays traditional Eastern Mediterranean music with Western Classical and Modern Rock influences. Eastern Mediterranean music has been played for thousands of years with its exotic Neys, Tanburs, Ouds, Kanuns, etc. Its a music with amazing range of scales. Combining this music with modern rock & classical Western music has created an new and exotic sound that Doğa aims to produce.
Doğa Melbourne 2016 concert is going to be held at Penola Catholic College on 22nd October 2016. Be prepared for a fantastic show.
Category: Events & Entertainments
Price range: Au$40.00 ~ Au$40.00
This page is available in English | Vietnamese
Visit at: http://www.dogamelbourne.com/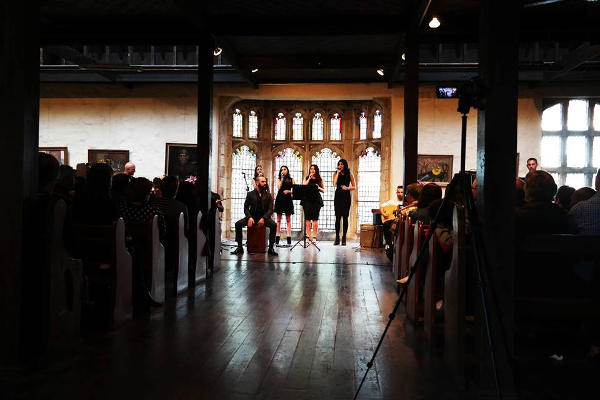 An interesting video to watch
Manage this page
If you are the owner of this establishment/page/article, you can get access to a management and analytics dashboard, improve your rank and launch ads campaign. Update your page now>>>
How to find Doğa Melbourne 2016 concert
Penola Catholic College, 29 Gibson Street, Broadmeadows, Victoria, Australia 3047 is close to Broadmeadows Shopping Centre. Holiday Inn Melbourne Airport is at just 15 min driving.
An easy way to find his way - The Map
Customers and Users review