Melbourne Sunrise Hot Air Balloon Flight
A sunrise hot air balloon flight over Melbourne is a truly remarkable experience and there certainly is no better way to take in Australia's second largest city...

Enjoy a tour of Melbourne & it's surrounds - experience the thrill of ascending over a changing landscape at sunrise, suspended in a basket, floating under a spectacular hot air balloon. The cold air hits your cheeks, clouds floating past, the hot flames above warm you up under the morning sky, as you take flight up, up and float away.
This tour provides a spectacular hot air balloon experience with a birds-eye view of the bustling Melbourne CBD. Operating 364 days of the year (weather permitting) this once-in-a-lifetime, tour experience provides an entirely different perspective of Melbourne, beyond the typical tourist itinerary.
In the early morning light, the balloons drift by the array of parks and gardens that make Melbourne the world's most liveable city. As the city comes to life, passengers look down from the balloon onto some of the city's iconic sporting venues like the Melbourne Cricket Ground (MCG), Melbourne Park and Albert Park: home of Australia's Formula1 Grand Prix or the city surrounds (depending on the wind direction). If you are looking for a romantic soft adventure that gives you a peek at city life from a totally different angle then Ballooning over Melbourne is a must!
For only $30 more you can enjoy a champagne breakfast after the flight! This is highly recommended and very much enjoyed by all customers See the highlights of Perth on a Segway tour along the city's beautiful riverfront. With your knowledgeable guide, cruise along the Swan River, and check out attractions like Elizabeth Quay, John Oldham Park, The Old Swan Brewery and park lands. By allowing you to cover more ground than a walking tour and still be outside in the fresh air, a Segway is the ideal way to explore the sunny city of Perth.
This 1.5 hour tour takes in all the wonderful sights from the new Elizabeth Quay, Mt. Eliza, Jacobs Ladder, Southern Cross Fountains, and the historic Swan Brewery through to Matilda Bay where the University of Western Australia is located. You will cruise next to Kings Park with its impressive botanic gardens which have more than 3,000 species of indigenous plants. Cruising along the picturesque river foreshore allows you plenty of time for those photo opportunities. If you're lucky, you may see the local bottlenose dolphins having fun.
Category: Best Sightseeings / Tickets and Pass
Price range: Au$440.00 ~ Au$440.00
We speak:
This page is available in English
Check availability or/and Book now >>>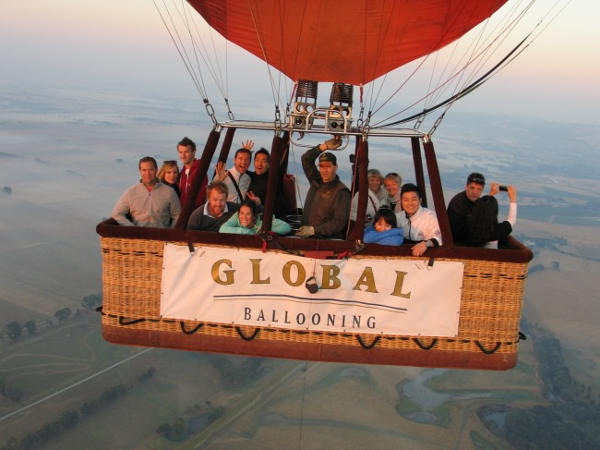 An interesting video to watch
Manage this page
If you are the owner of this establishment/page/article, you can get access to a management and analytics dashboard, improve your rank and launch ads campaign. Update your page now>>>
How to find Melbourne Sunrise Hot Air Balloon Flight
Where to meet? Pullman on the Park hotel - 192 Wellington Parade, East Melbourne
What's included?
- 1 hour sunrise balloon flight
- In-flight commentary provided by expert pilots
- Complimentary hotel pick-up in a Mercedes Sprinter bus for all guests staying in a CBD hotel (arriving at the meeting point yourself is also possible)
- Interactive involvement in the inflation and deflation process
- Flight certificate and souvenir pack
- Complete flights and ground insurance
- Launch and landing government fees in and around the city
- A special offer for returning passengers
An easy way to find his way - The Map
Customers and Users review