Sydney Italian Wine and Food Festival
Italian Food and Wine Festival in Sydney, Sunday 27th of June 2017 from 11am to 9pm at The Cutaway, Barangaroo Reserve
Everything that's good about eating and drinking in Italy comes together under one roof in June in Sydney with the Italian Wine & Food Festival. This event starts the 25th of June 2017, in Melbourne. Just as the appeal of Italian food runs from street-style pizza fun for the whole family to fresh pasta finery for the connoisseur, the festival has food, drink, entertainment and information to suit everyone from spaghetti-loving kids to the most engaged Italian-speaking wine lover. The Italians say they do it better! Are you ready to put them to the test?
What can we expect from the fifth year of Sydney's biggest Italian food festival?
The event will host chefs from some of Sydney's favourite Italian restaurants.
With more than 200 wines and a move to Town Hall's upper sanctum, this year's Sydney Italian Food and Wine Festival is going to be amazing!
Category: Events & Entertainments
Price range: Au$50.00 ~ Au$175.00
We speak:
This page is available in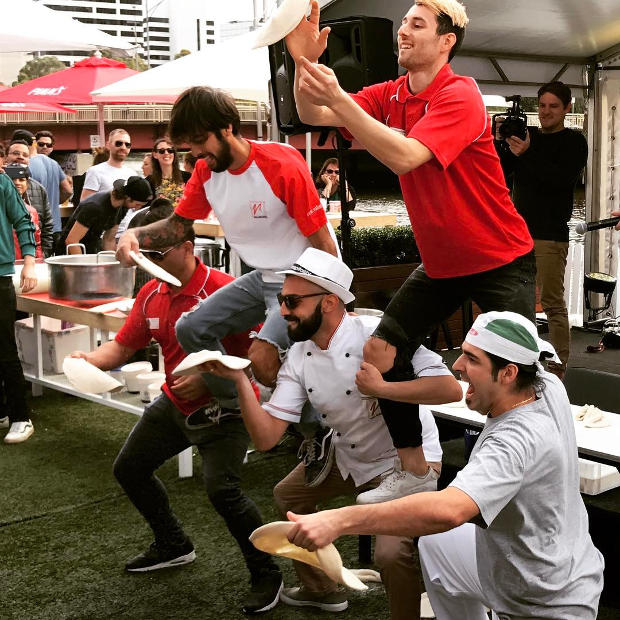 An interesting video to watch
Manage this page
If you are the owner of this establishment/page/article, you can get access to a management and analytics dashboard, improve your rank and launch ads campaign. Update your page now>>>
How to find Sydney Italian Wine and Food Festival
Where to meet? The Cutaway, Barangaroo Reserve – Hickson Road Entrance, Sydney NSW 2000
An easy way to find his way - The Map
Customers and Users review