> Victoria > Lancefield
Lancefield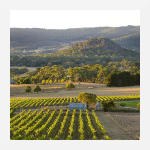 Lancefield is a beautiful town in the Shire of Macedon Ranges local government area in Victoria at 45 miles (73km) from Melbourne.
Lancefield has a thriving arts scene. The colourful Mad Gallery has ever-changing exhibitions of affordable contemporary art, serving food and coffee in the main gallery seven days a week.
Did you know that a large fossil deposit from the Pleistocene epoch was discovered at Lancefield Swamp? It contains the remains of many species of extinct megafauna, including Macropus titan, a giant kangaroo; Diprotodon, a rhinoceros-sized wombat; and Genyornis, a giant flightless bird.
Number of results per page : 4 20 100